I wake up with the sound of the rain on my tent. I don't feel like getting up, so I wait until it stops.
After sorting out my luggage and arranging it on my vespa, I hit the road. I stop at Alta to buy some food, since I'll camp at the North Cape for 2 days.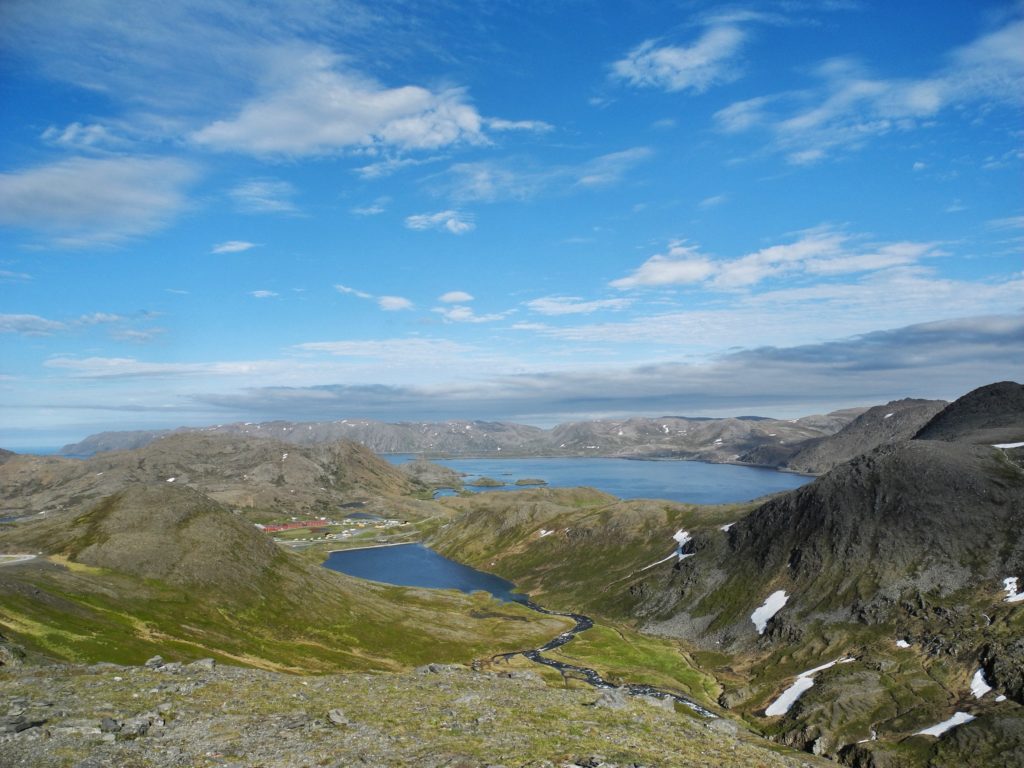 The more I ride, the more the weather turns better, unveiling an amazing landscape. Temperature falls instead.
During the last kilometres I'm really thrilled. I'm almost there.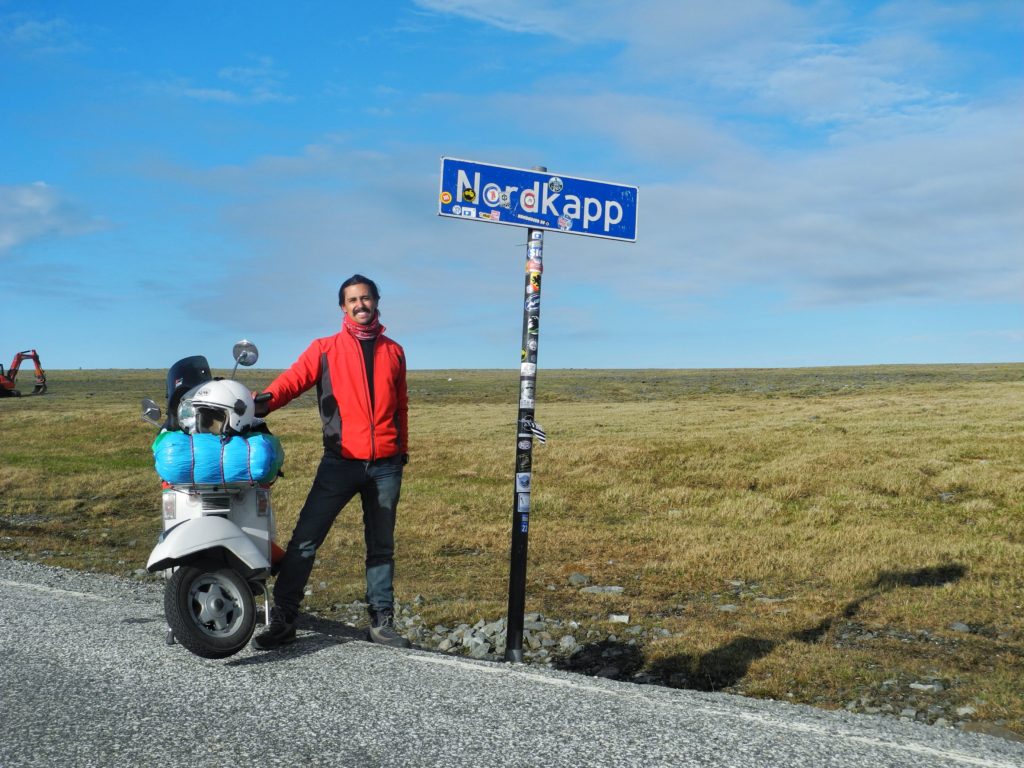 I have to wait until 1, when tourists go away, to take a picture with my vespa. I pitch my tent around there, along with others.