Early in the morning I take a tour of Santa's village with a picture on the polar circle marker. I even met Santa, and now I realize where he gets the money for the presents: 40€ for a picture with him.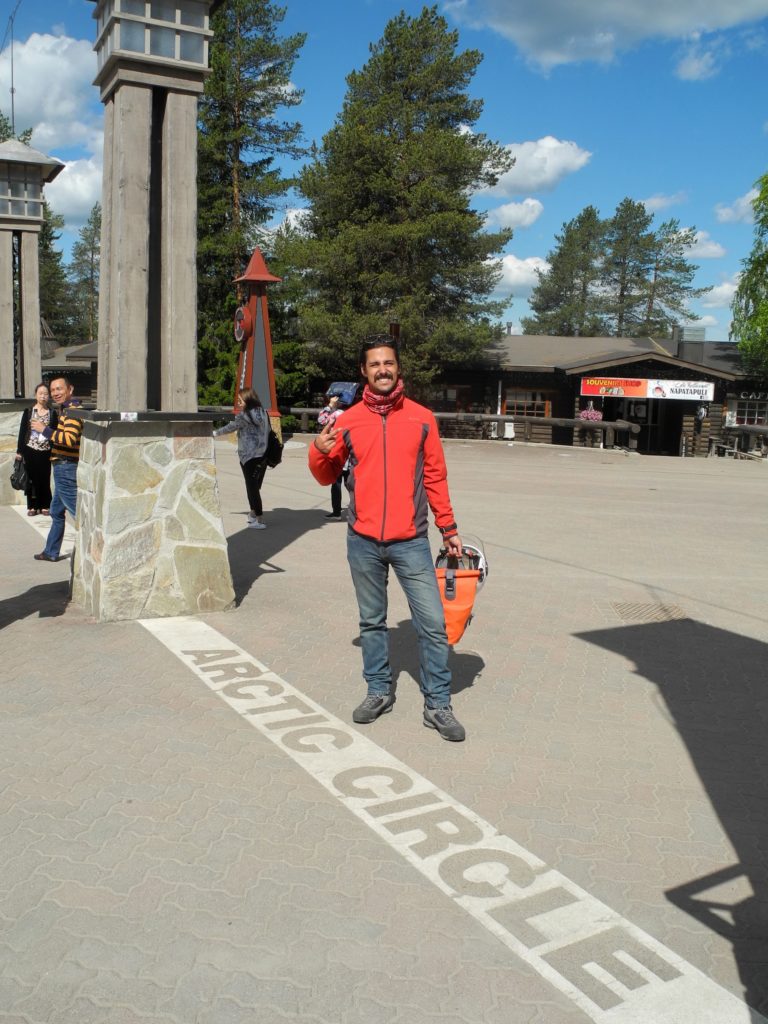 An asian guy took the picture on the polar circle instead, and he didn't want anything in exchange.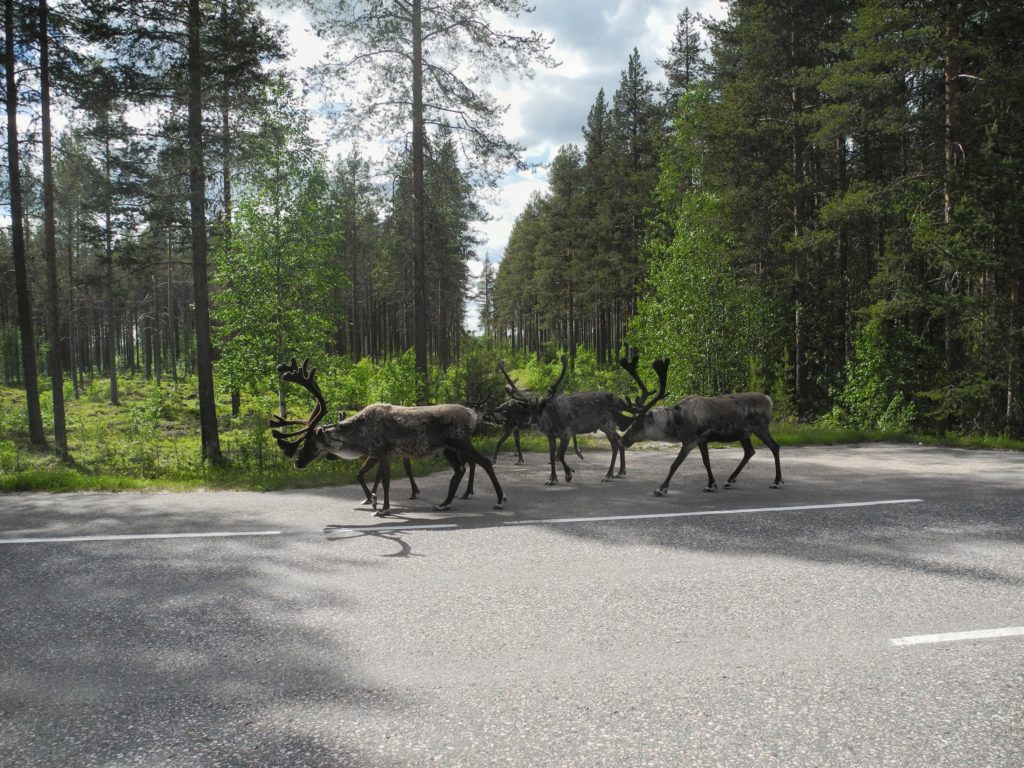 Since there are signs warning for wild animals crossing, I want to see them. During the first kilometres I already get satisfied.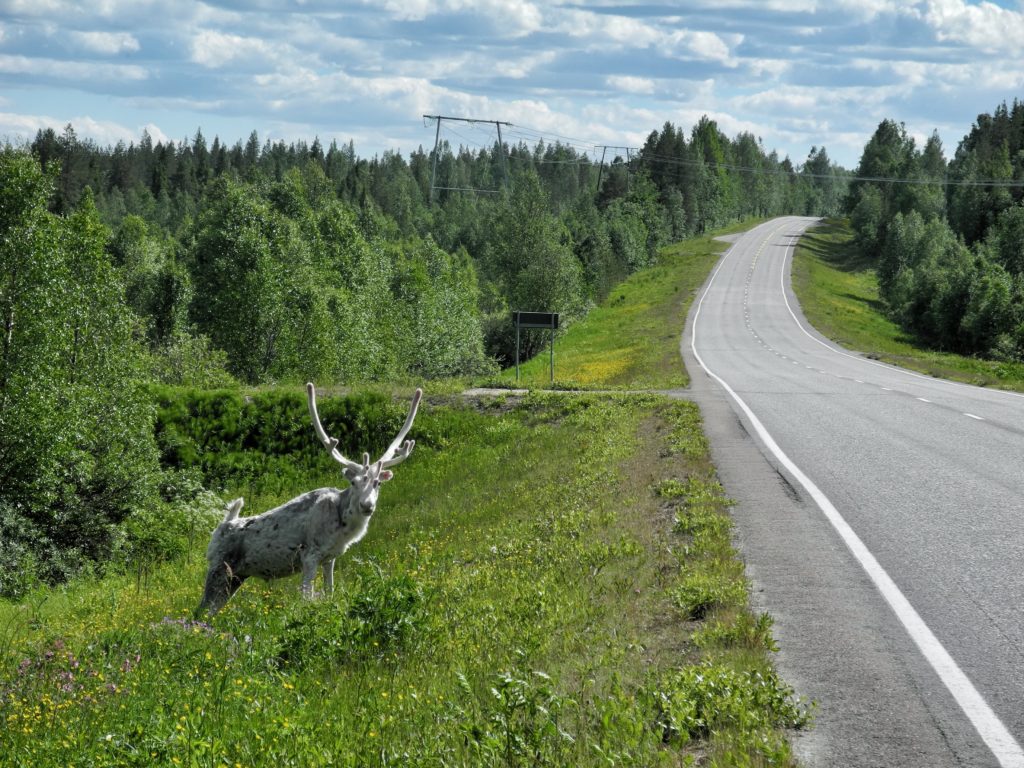 Here in the north couchsurfers are a rare breed, so for the nights to come I will always sleep in my tent. I can't complain, though.