I wake up early. The night went well, despite the sunlight, that at this latitude is constant. Julian was right when he gave me a sleep mask, that does its job all right but scares you when you wake up and you think you turned blind.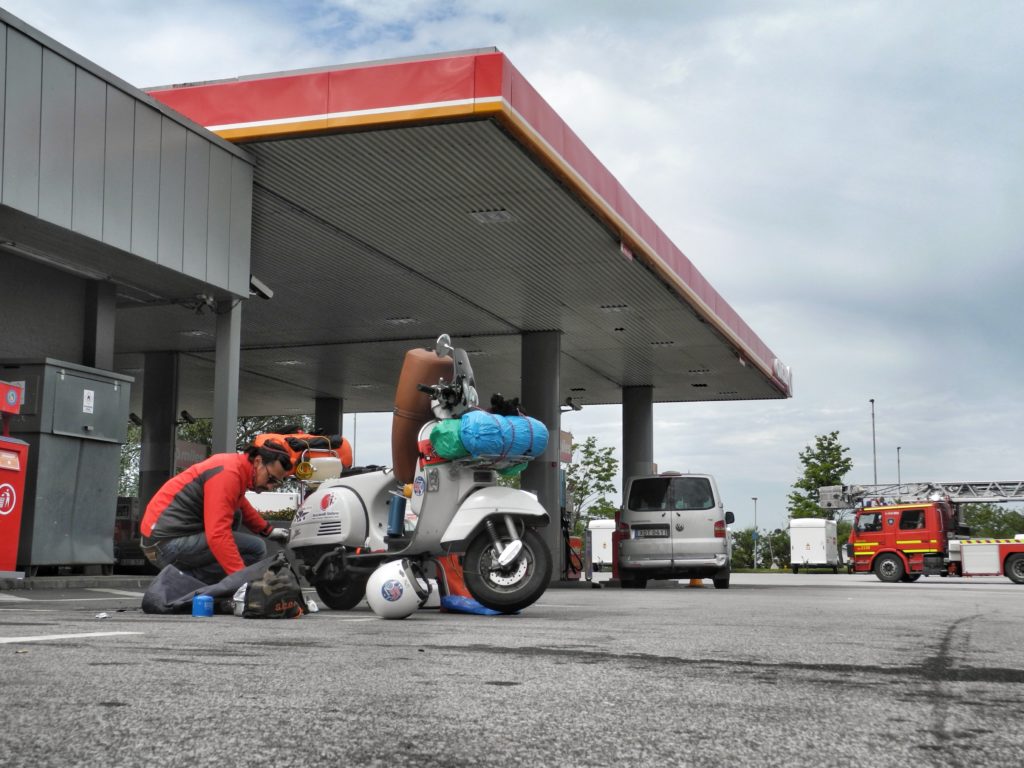 After saying goodbye I leave. I stop at the first gas station because yesterday the right-side indicators didn't work well. After solving the problem – a wire broken loose – I hit the road again.
Along the road I stop at a few places Julian and his flatmate recommended to me. One of these is Gränna, where they make the traditional spiral-shaped Christmas pudding, the polkagrisar.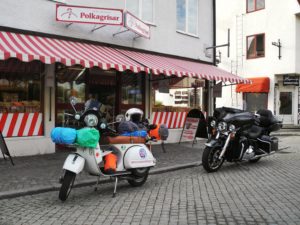 In the late afternoon I get to Linköping, where Christoffer will be my host for the night.